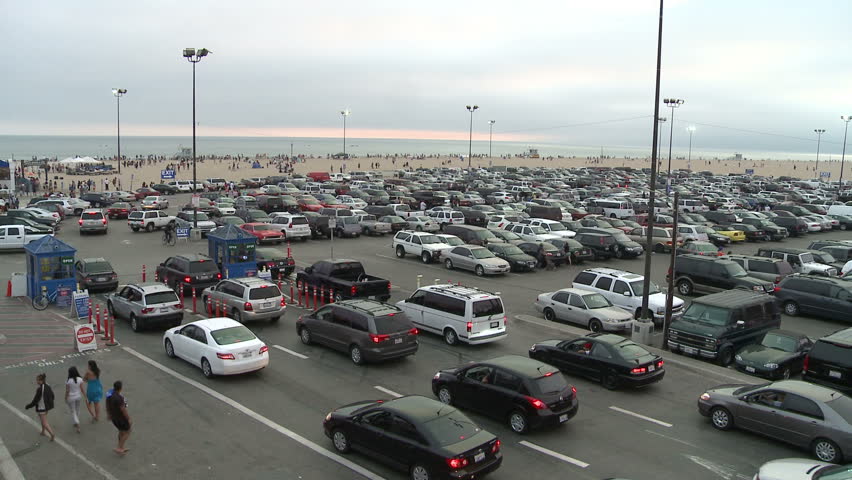 Parking is one of the essential components of Development plans of various cities in India. The total number of cars produced in India touched 15 million in 2010 while the road based traffic volume is set to increase to 12456 passengers-kilometers in 2030. However the ever increasing demand for automobiles is not correlated by a corresponding increase in road infrastructure. This has the effect of increased strain on roads leading to traffic jams and accidents. The average speed of a truck on Indian roads is 25 km/hr and it is only able to travel a distance of 250-300kms per day compared to 600-700 kms travelled in western countries as per an IIM Kolkata Study.
All vehicles produced in the country need space to park somewhere. As per Indian Road Congress (IRC) Standards, a vehicle takes 25 sqm of space on an average. A car owner would park their car in his residence and in his office, in addition to the spaces taken while going for shopping and other purposes. This would mean that they would take up huge volume of land space. These land spaces are generally in prime locations where the market value would be huge. Parking is a major concern when it is not able to accommodate the ever increasing traffic volume, keeping in mind that parking space are public spaces. The State being the custodian of public spaces is faced with the challenging task of providing facilities to people, while making sure the same is not wasted away or misutilized. It is at this juncture that the state has to intervene in balancing the interest of the automobile population and the need to effectively utilize public space for the public good. What amounts to public good is a serious predicament faced by the state and the law is still unclear on whether providing parking space is a public utility service to be done by the state to achieve public good.
Current policy regime
India does not have a comprehensive law relating to parking than a nation-wide general policy. Generally, laws related to parking address parking regulation and enforcement. The National Urban Transport Policy (NUTP) of India devised by the Ministry of Urban Development in 2006 sets the tone for parking in India. It mentions that land is a valuable commodity and that parking fees shall reflect the market value of the land utilized for parking. At the same time it directs the State governments to make suitable amendments to building rules to provide adequate parking spaces. Determination of parking space is a state subject and divested to urban local bodies through the process of decentralization. The Jawaharlal Nehru National Urban Renewal Mission (JnNURM), the flagship scheme for city development envisages formulation of parking policies for every city. The Ministry vide its Notification dated 28th March, 2007 directed all states to incorporate specific provisions on parking in various cities and towns in tune with local conditions. In a recent Delhi High Court decision in Khan Market Traders Association v. Union of India , the Delhi High Court approving the Parking policy framed by the Environmental Pollution Control Authority (EPCA) emphasized that "private vehicle owners must pay the cost of the use of public spaces required for parking" and further that "parking policy cannot be based on the increase of parking supply, but on restricting the availability of parking in the city and strict enforcement to ensure against misuse".
The Municipal Corporation or the concerned City Development Authorities is given the mandate to govern both On-street and off-street parking. The Municipal law of a state addresses the manner in which parking lots shall be determined and assigned. Management of parking lots, prescribing standards for parking on-street and in buildings, monitoring of building parking as per Development Control Regulations etc are foreseen by the Municipal Corporation or the relevant authority. They shall be guided by general principles relating to parking as envisaged by the NUTP. In this context, laws relating to parking are loosely set based on guidelines and conviction of the local bodies. This assumes significance as states have given less importance to parking while devising plans for urban or local development. In the case of Consumer Action Group v. State of Tamil Nadu and Ors before the High Court of Chennai, the building regularization order of the Corporation was challenged as it intended to regularize all buildings in the prime locations of T.Nagar and Parry's in Chennai. These buildings were found violative of building regulations for want of sufficient parking space, as most of the buildings did not even have any parking facility. The High Court directed the Municipal Development Authority to demolish and take action against all buildings which did not comply with the minimum parking requirements as envisaged by the Municipal Development Control Regulations. All across the world, countries have realized the need to have a strict parking regime ie. parking policies which are aimed at better utilization of public space and restricting ownership and ridership of vehicles to curtail traffic and pollution.
Enforcement of parking rules is the mandate given to Traffic Police who has the power to fine, lock and even tow a vehicle found violating the traffic rules. Section 177 of the Motor Vehicles Act, 1988 empowers the traffic police to levy a fine of Rs 100 for a single offence and Rs 200 for repeated offence relating to parking.
Following are the various violations related to parking:
1) Obstruction of traffic (Parking obstructing movement of vehicles on road)
2) Obstruction of pedestrian movement (Parking in pavements)
3) Parking in No-parking area/zone (Parking in areas prevented)
4) Wrongful parking (Parking in a wrongful manner, Angular parking in Parallel parking areas)
The relevant Rules formulated by the State empowers the Traffic Police to monitor traffic and regulate parking on-street. This extends to monitoring of parking spaces and waiting sheds of autorikshaw and taxis.
Enforcement is the key element for parking, as larger the tendency to violate the laws, graver the issue affecting traffic and economy. While the law is strict, the traffic police needs to be stricter in regulating parking. Often it is found that the persons managing parking are not able to penalize in case of any parking violations, as by law they are not empowered. This has the effect of people violating and escaping penal action.
Unfortunately, due to lack of resources and technological intervention to monitor parking, enforcement has become weak in most of the cities in India.
There is a limit to which a traffic police can make people abide by the rules. It is inevitable that people, especially car/bike owners need to comply with the traffic rules and comply with the parking regulations. The Road Safety Guidelines framed by the various Road Transport Authorities containing provisions for providing awareness on traffic and parking rules has a lot of shortcomings which directly affects road use behavior causing violations and accidental deaths. The challenge lies to effectively enforce the current rules and regulations to enforce traffic rules through better monitoring of parking.

Concluding suggestion
The laws and rules relating to traffic needs to incorporate provisions relating to parking which helps in better utilization of parking space and monitoring of parking. The persons managing the parking need to be empowered and given the right to penalize for parking violations. This shall include fining, locking and towing.
Further all policies and laws need to address the issue of the proliferation of vehicles on the roads. Various intervention mechanisms like hiking parking fees, congestion taxes, restricting parking, proof of parking needs to be done on a case-to-case basis. The parking fees in India are one of the lowest in the world with the Indian states of Delhi, Mumbai and Chennai figures among the lowest in the world with $1.28 (Rs 58), $1.07 (Rs 48.4) and $ 0.96 (Rs 43.42) respectively. The Global Colliers International Parking Rate Survey 2010 has placed Chennai as the cheapest city for parking in the World with less than a Dollar for parking per day compared to New York and HongKong have excessively priced parking topping the list of the most expensive list to park your vehicle at monthly rates of $933 (Rs 42,237) and $ 745 (Rs 33,726) respectively as per the Survey. Parking rates are often fixed excessively to discourage people in using private vehicles and often act as an incentive to use public transport.
At the same time fixing limited parking space in buildings and monitoring of building rules violations related to parking need to be stepped up. Issuing of residential permits as in Amsterdam, producing of proof of parking space while buying vehicle as in Japan, providing pedestrian facilities as in Breda, Netherlands are some of the global examples which can be cited to understand the shift in the mindset from laying more roads and creating more parking spaces. The need of the hour is a change in the mindset towards development aimed at better utilization of public spaces than proliferation of automobiles. This shall help in aiding city development at a time when parking has become a grave issue.
by
http://www.civitas.in/legal_solutions/articles/16/Parking_Law_in_India